Home
The first Fireplug CDI developed for my 76 Trail-Twister was designed in 1998.  Many know the story how somebody heard about a Prestolite alternative that I was running and asked if I'd do one for them.  Word spread.  Shortly after  came additional Fireplug CDI versions for Yamaha, Harley, Polaris etc.
This all started in 1998.
1998 to 2023
This year we celebrate 25yrs for the Fireplug CDI
Thank you for your patronage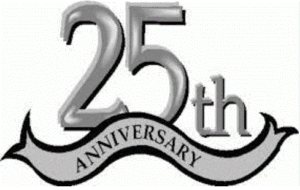 SEMICONDUCTOR SHORTAGE:

Spring 2023:  We are still experiencing some shortages for some semiconductor components.  We did pretty good maintaining stock through the busy season, but looking to reorder inventory now and running into no availability again. 
Our FIREPLUG modules all contain semiconductors, so is being affected by the global IC shortage affecting the commercial electronic markets.

We are not out of parts yet, so able to fill orders still.  Since the season is winding down, hoping no delays are encountered as we keep hunting down parts!.

NOTE:  Our Stator rewinding service has been slowed significantly.
We are still rewinding, but with some increase in cost due to
shipping and 6~8 week turnaround.
CONTACT US for more details.
LOOK!

POINTS & CONDENSER TO CDI CONVERSION MODULE

The FIREPLUG ® CDI was first introduced in 1999.  It was developed the previous year for my personal 440 Trail-Twister.  After years of failures with the original Prestolite CDI, another option was needed if Vintage snowmobile ignitions were ever to be reliable.  With 40+ years of electronic evolution, the FIREPLUG CDI was designed to have increased spark energy and be extremely reliable with electronic components selected from industrial and automotive applications.
Inquires into the FIREPLUG CDI seen at race events, or written about on vintage snowmobile forums progressed into offering other models.  Soon we introduced FIREPLUG CDI's for Yamaha, Harley-Davidson,  Polaris, Ski-Doo etc.  Years later we ventured into a replacement CDI for the Yamaha G1A golf-cart.  In 2015 we developed a replacement FIREPLUG CDI  for the TZ750 4-cyl Yamaha 2-stroke bike and the TZ / TD 250/250/400 bikes.
Recently we expanded our FIREPLUG CDI offerings into the MX & Enduros motorcycles from the 1970's, all while adding additional vintage snowmobile FIREPLUG CDI's to the product line.
Our goal always has been to offer the best product available at a competitive price.  We back it up with a warranty unmatched in the industry.  The intention isn't to dump a high-volume product on an unsuspecting customer.  We provide a great custom built (in Michigan) product at a fair price and are truly interested in solving vintage ignition problems, not just pushing product.   We have a great reputation for helping solve problems and a vast knowledge in the vintage snowmobiles / motorcycles and the products we offer.
FIREPLUG ® is a registered trademark owned by HewTech Electronics LLC.
FIREPLUG CDI's are Legal for ISR Racing
(check you local racing rules).
Why would anyone ever complain about a FIREPLUG CDI?
THERE IS ABSOLUTELY NO RISK & NO REASON TO COMPLAIN WHEN YOU CAN SIMPLY RETURN IT IF IT FAILS!
Other CDI's out there are re-sold / re-builds from somewhere else. They have NO Warranty because nobody is willing to stand behind quality that isn't there!
Please don't compare our FIREPLUG CDI with typical catalog or rebuilt CDI units. There is no comparison!
Those units are typically imported, using knock-off counterfeit parts using ancient 1970's technology with zero quality.
The result is inaccurate timing, poor reliability and no warranty!
The FIREPLUG CDI is our answer to the serious Vintage Snowmobiler /
Racer, Rider & Collector, who strive for performance & reliability.
We are keenly interested in satisfying your high expectations.
The FIREPLUG CDI exceeds the need, at a competitive price, with the best WARRANTY IN THE BUSINESS!.
WARRANTY INFO:


If you are not satisfied with the FIREPLUG CDI the first 30 days, return it for a cash-refund*.
If the FIREPLUG CDI fails in the first 2-years under normal operating conditions & no physical damage or obvious modifications exists, return it, and we will replace it FREE!
If failure occurs after 2 years, up to 5-years, return it, we will provide a FIREPLUG CDI replacement for 1/2 the current advertised price.
Warranty Info:
User is responsible for paying all return shipping fees for a cash-refund or credit.  We will pay Standard Priority Mail shipping to you on warranty replacements after returned unit is received & evaluated.
*After 30 days, absolutely no cash refunds. 
www.CDIBOX.com will offer a company credit beyond 30-days, up to 90-days from the original purchase date for the original cost of the product (depending upon evaluated condition), minus any original shipping costs. 
Beyond 90 days, www.CDIBOX.com bares no responsibility for any monetary refund or credit.  Standard replacement warranty applies if unit fails to function beyond 30 days. 
Each customer is allowed 1 warranty replacement during the initial 2 year duration after original purchase date, based upon our discretion.  We reserve the right to stop replacing or warrantying the FIREPLUG CDI's after the 2nd replacement, regardless of time owned.  Our 20+ year history has shown our FIREPLUG CDI's do not typically fail.  Consistent failures indicate other electrical issues, therefore we cannot warranty or continue to replace products due to misapplications, misuse or other issues beyond our control.
www.CDIBOX.com is not responsible for any engine damage that may occur when our products are used or the labor costs incurred to repair your vehicle.  It is the user's responsibility to understand timing, jetting and basic principles required to operate and maintain your engine in safe, proper running condition and recognize potential ignition problems or tuning errors before major issues occur.
~~~~~~~~~~~~~~~~~~~~~~~~~~~~~~~~~~~
GENERAL INFORMATION:
All FIREPLUG CDI's are designed for Snowmobile, Motorcycle & Off-Road RV use.  Although we offer the best products available and design them using the best components available, the FIREPLUG is not NOT designed, intended or recommended for aircraft or ultralight use or operation. 
We are not responsible for any misuse, misapplications or any failures that occur other than replacement of the FIREPLUG CDI through our warranty policy.
All FIREPLUG CDI's are custom built to order.  They do not exist on the shelf.
Please understand we do not ship the same day the CDI order is placed.   Every FIREPLUG CDI is manufactured AFTER the order is received.  Typically the build process only takes 2~3 days (assembly, testing, epoxy encapsulation, final testing etc), however lead-time can be up to 2 weeks depending upon orders placed  ahead, parts in inventory etc.  Although we do try to meet demands, EXPRESS shipping only speeds up the shipping process, not the build schedule.
All FIREPLUG CDI'S, stators etc are shipped using USPS postal service Priority Mail delivery or EXPRESS mail delivery.  We do not ship using UPS or FED-EX unless prior arrangements are made and a label is provided .
FIREPLUG ®  is a registered trademark owned by HewTech Electronics LLC.
~~~~~~~~~~~~~~~~~~~~~~~~~~~~~~~~~~~~~~~~~~~~~~~~~~~~~~~~~~~~~
CONTACT US:  Click link for E-MAIL

Note:  We do not maintain a full time staff for the phones.  Quickest way to get a response is E-mail
TELEPHONE: 810-765-0820
Showing 1–16 of 39 results